The Indian subcontinent is a place rich in history, but not a place known for its culinary culture. That's why I'm here. I'm a well-traveled 20-something who has traveled to many different places in the world, but I'm always drawn back to this place. I'm going to give you the easiest, most comprehensive guide to travel to India, and I'll even throw in some tips on what to do when you get there.
Being a Celiac in India means dealing with a myriad of different issues. Free from the gluten that causes your health concerns, you can now dig in and enjoy the native cuisines of India. Traveling to Northern India is all about experiencing the different food cultures in the North. The North boasts of its rich history, architectural magnificence and diverse cultures. We spoke to a Delhi-based foodie and a Delhi-based travel blogger to find out more about traveling to Northern India…
The first thing you need to know about travelling to Northern India is that the South Asian region is rife with food poisoning and food-borne illness. In fact, the Center for Disease Control and the World Health Organization rank Northern India as the second most-infectious food destination after China. And you need to take extra precautions when eating in the streets, as the restaurants are rarely clean and the food is not always prepared with the same hygiene standards you may be used to in North America, Europe, and Australia.. Read more about indian gluten free recipes and let us know what you think.
The cuisine was, of course, a big part of my enthusiasm about visiting Northern India. Everyone I knew gushed and raved over meals from all across the nation, their eyes glistening and somewhat blurring, their brains racing with recollections of flavors and scents. Those who had visited Rajasthan told stories of spice-coated veggies and crunchy street delicacies snatched wherever they could. I envisioned small corner booths stacked high with fried-on-the-spot delicacies. I wasn't mistaken. But what could I eat as a celiac in Northern India?
In all its crunchy splendor, a Delhi snack stall.
Despite the fact that rice is included in many Indian dishes, Northern India's flavors lean more toward wheat than I anticipated. While Punjab is known as the country's "breadbasket," we were showered with wheat add-ons to our meals and local breads such as chapatis and rotis for all of our stay in Rajasthan. Except for me.
Manu, our tour guide, would wrinkle his nose at the rice choices, saying that he was from Rajasthan, where wheat is his family's preferred carb. He'd taunt, shaking his head, "You and your rice." Of fact, this just meant that I gave him rice whenever I had the chance to irritate him. But, with Manu's help and a lot of searching, I was able to locate a variety of non-rice carbs to keep me occupied.
It's important to emphasize that I'm highly sensitive and have celiac disease, not just a minor sensitivity. I feel sick when I eat anything cooked in oil that has been contaminated with breaded goods, and anything with even a little amount of soy sauce does the same. And so on. I offer this in case celiacs happen to come on the site and want to be clear that I prepared the following list with celiacs in mind.
What to Eat on a Gluten-Free Diet in Northern India
Cross-contamination is a genuine issue, so be sure to inquire and understand if the same oil is used to cook dangerous items like samosas.
1. Poha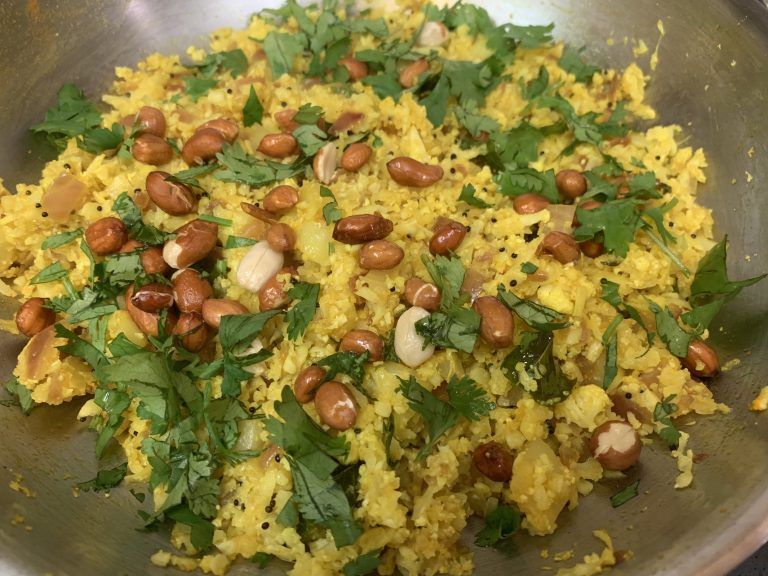 With breakfast provided at our guesthouses, several catered to Western preferences, and the staff looked perplexed when I refused their breads. Poha, a meal prepared from flattened rice and fried with turmeric, chili powder, onions, mustard seeds, and other ingredients, proved to be a quick and simple alternative. It's simple to prepare and filling, and it works great with eggs.
Here's a recipe and a picture from the Times of India.
2. Makki ki Roti or Bajra Roti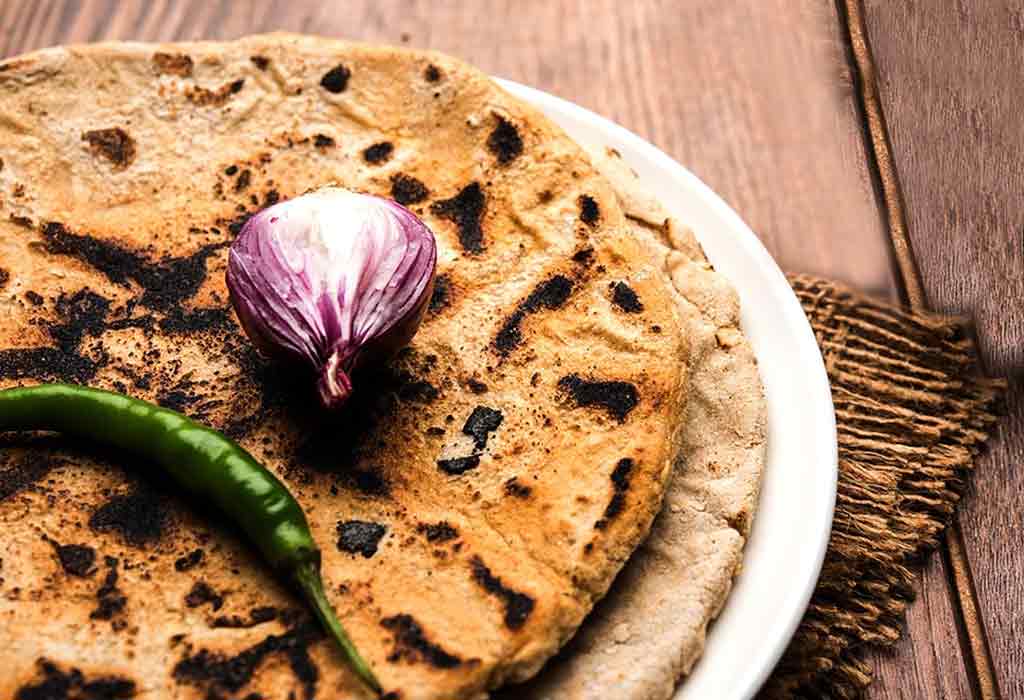 While classic roti is made from wheat, we noticed millet growing along the long roads through Rajasthan, a basic grain that I often overlook when I return home. Pre-made bajra (millet) rotis are not recommended since the batter frequently contains wheat. Many guesthouses and restaurants, on the other hand, were delighted to prepare a pure bajra roti, which I was able to use to soak up my supper sauce. The breads are a thick and somewhat harder to digest alternative to the lighter wheat version, but they worked well with the curries and stews that had a lot of sauce.
This celiac-friendly bread is served with palak paneeer, a spinach and soft cheese dish popular in Rajasthan.
Aside from millet, certain Punjabi restaurants and the odd street vendor will produce makki ki roti, a gluten-free corn-based bread. NOTE: I was informed that sellers may dust the final product with wheat flour on occasion. However, I never discovered any that did, and I did not get ill as a result.
3. Dosa, (Also Found in N India)
Dosas are, indeed, traditionally linked with South India. Slim spongey 'crepes' made from lentil and rice batter, spread thin like a pancake and grilled with or without filling. If you're worried about becoming ill from eating street food, avoid the chutneys that come with these dosas on the street, since many of them are uncooked sauces. The dosa, on the other hand, is a delicious dish. Despite the fact that I was traveling in the north, there were frequently South Indian restaurants in town where I could sample the cuisine. In addition, I discovered tiny dosa shops on the street in Jaipur and Jodphur marketplaces, as well as in Bikaner, producing a potato-masala packed masterpiece for just 50 cents.
It's worth noting that one kind of dosa, rava dosa, has wheat flour in the batter and should be avoided by celiacs. See here for a plain dosa recipe with step-by-step directions.
4. Papaya
These crunchy lentil or black gram crackers are delicious dipped in tamarind or mint and cilantro chutneys, and they've been a staple in my kitchen for years, no matter where I go in the globe.
They were sometimes seen at breakfast tables in Northern India, although they were typically served with a curry or sauce-based meal or atop a dish of thali (see below). They're gluten-free and the ideal complement to a spicy main meal, crisp with soft and flavorful. Where meals featured a chapati or roti, substituting a papadum was never a problem, as I'll explain below.
It's critical to inquire if they include asafoetida – read below for more information on this ingredient and why it's off-limits to celiacs. Before you eat the papadums, be sure they weren't prepared with asafoetida!
Pakora is the fifth dish (And Other Chickpea Flour Snacks)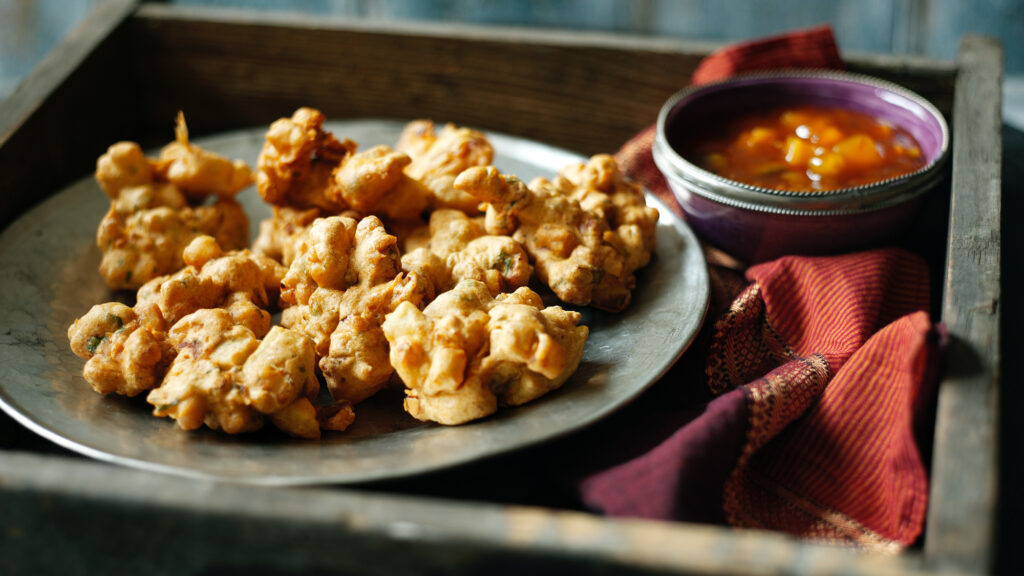 While many of the street foods were forbidden, pakora could be found across Rajasthan, and were often the only item on the menu that was "Jodi-friendly," as the group coined it. They were inexpensive and plentiful, made by coating veggies or paneer in spice-filled chickpea (gram) flour and deep-frying them. While not the healthiest option (nothing deep-fried is), they were a convenient option when we needed a snack or in between meals.
Pakoras and other chickpea snacks (such as the fried dal balls below) were often served as an appetizer at restaurants or by street chaat (savory snack) sellers.
Always, always, always, always, always, always, always, always, always, always, always, always, always, always, always, always, always, always The advantage of street stalls is that they usually only offer one or two meals, so there's a better possibility of getting uncontaminated, wheat-y oil.
Dal motth from a Delhi street seller, chickpea fritters with spice, and mint and cilantro chutney.
6. Thalis
Vegetarian thalis, a metal tray packed with tiny metal cups holding a vegetable dish, yoghurt curd, dal (lentils), rice, and pickled vegetables, were also a wonderful choice. Your choices may differ depending on the thali style (Bengali vs Punjabi or Rajasthani, and so on), but generally, it's a pretty safe choice for my stomach. Remember that even if the meal includes chapati or roti, you can nearly always request more rice or a papadum instead.
Thali of champions in Udaipur, served in a vegetarian restaurant across from the city's major temple. The dessert ball, a sweetened wheat-based delicacy, is not suitable for celiacs.
7.  Lassi
Friends who had been to India suggested Lassi, a wonderful yoghurt drink offered salty or sweet, as a pleasant snack and a method to ensure my intestines remained full with the proper bacteria. Lassis are everywhere, from the cardamom and lemon one I tasted in Jodphur (THE BESTEST) to the saffron and almond variant on the streets of Old Delhi.
Note: Be wary of vendors that dilute their lassis with tap water. I never had a lassi problem, and nearly all of the lassis were rich and creamy, not watered down, with the exception of one place in Jaipur.
8. Bhujia
I gave bhujia its own section in my Northern India overview article, and with good cause. This spicy chickpea flour snack popular in Bikaner was addicting and satisfying, and it held my hunger at bay in between meals. When I inquired whether it was 100 percent chickpea (gram) flour, the response was always the same. Pre-packaged bhujia in foil packets was also available across the area, and it was wheat-free. As usual, double-check everything!
9. Pulaos and Biryanis
Biryanis, a fragrant, sautéed spiced rice with a recipe that varies based on region, are found and eaten in many different nations. There is a distinction between pulao and pulao, which are both prepared with seasoned rice with meat or veggies. According to a chef I met in India, biryani usually has a lot more spices and requires boiling the rice separately before stacking the meat and veggies and cooking it all together again. Pulao, on the other hand, is prepared with less spices and meat, but the rice is added uncooked, making it a milder variant of biryani. Pulaos are also often wetter since extra liquid is not drained after cooking.
Regardless, both were readily accessible in virtually every restaurant in Northern India, and although I like the spices of a biryani, a veggie and egg pulao became a comfort meal throughout my time there.
10. Dal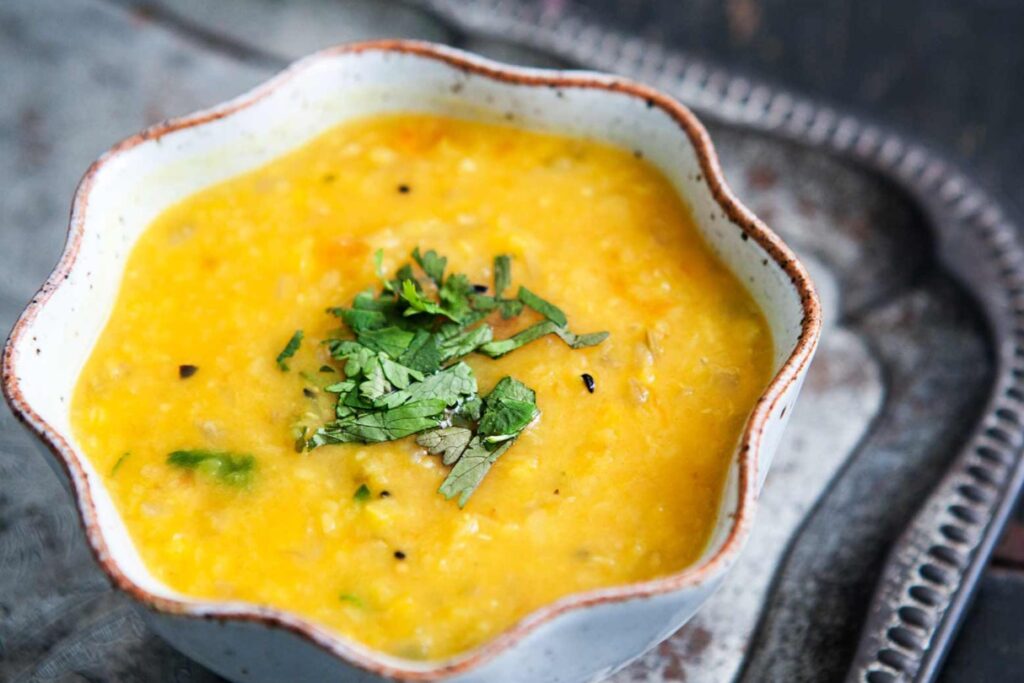 Dal, a hearty saucy lentil, is abundant in India, with far too many dal recipes to mention here. Readers have inquired as to whether dal refers to a single dish, however it does not. There are a lot of dals to try!
To summarize, my favorite afternoon snack was dal tadka, or spicy yellow lentils, and jeera rice, or rice seasoned with dried cumin seeds. Simple but delicious. Dal makhani, cooked with black lentils rather than the lighter yellow kind, is another enticing dal alternative.
Dal was always a lifesaver, regardless of the menu. When we stopped at a truck stop in the middle of the day with just wheat choices, I simply requested for dal and rice and was rewarded with a tasty and inexpensive snack. I kept this for last since it is so common that you can generally obtain a plate even if it isn't advertised. In a pinch, it kept me full, provided protein, and was much more delicious than I had anticipated.
Curries, Veggies, and Other Dishes
Despite the fact that Rajasathan is a wheat-heavy area, wheat was never used to thicken the sauces in Rajasathani curries during my stay. Instead, chickpea flour was utilized. I inquired often, and the response was one of bewilderment — why would we do such a thing?
Everything was available with rice, from paneer (soft cheese) cooked in spinach or smoked in a tandoor to grilled meats or veggies to chicken curries, yet none of it made me sick. Grilled okra with cumin or potatoes with spices were served as side dishes, and none of the veggies were ever a problem.
Another go-to was the halal grilled meat places I discovered, which served roasted chicken marinated in a variety of sauces over an open fire. There was no wheat in any of the marinades, from the green mint and chili chicken to the masala spiced wings, and we made sure to inquire about it.
Grilled beef from a halal take-out shop near the major mosque in Jaipur.
Not to mention chai tea, which may be found by the side of the road in small clay or plastic cups, freshly boiled with spices and thick milk. I couldn't stop myself from scurrying up to whomever was squatting over a small burner, boiling tea in front of him, begging for a cup.
There's something magical going on here. Chai in Rajasthan's Chandelao.
What to Avoid: Celiac-Friendly Foods in Northern India
Despite the wide range of snacks and meals available, the region's snack foods are mostly made of wheat. Even if they seem to be tasty, the items listed below should be avoided by people with celiac disease.
Rotis, chappatis, naan, parathas, and puris are all forbidden foods. The ubiquitous pani puri, a tamarind water served in a thin, curled wheat puff, was difficult to resist — but I did.
PEOPLE, DO NOT EAT! (Even if it does look good.)
Hing, or asafoetida: Hing, also known as asafoetida in the West, is a powerful spice made from the plant ferula, which belongs to the same family as celery. The herb's gum is used to make asafoetida, which has a strong odor. Unfortunately, wheat is used to 'cut' the majority of it in India. A gluten-free buddy in Delhi was surprised to learn that his asafoetida included 55% wheat! In India, asking about the type of hing used and the nature of the ingredients in your dishes is very important because a pinch of this spice is a good substitute for garlic when used as intended. However, because of its common combination with wheat flour, asking about the type of hing used and the nature of the ingredients in your dishes is very important. It's always a good idea to inquire about the presence of hing in chutneys, pakora, papadums, curries, or soups.
Samosas: A wheat flour triangular dumpling with a paneer or vegetarian filling that may be found on the streets and in eateries all day (potatoes and peas and spices).
Pav Bhaji: The bhaji portion of this fast food meal is safe — it's a hot tomato and vegetable stew — but it's served with pav, a white flour bread that looks like a hamburger bun and is used to sop up the stew. To the consternation of the street sellers, my solution was to just ask for the bhaji.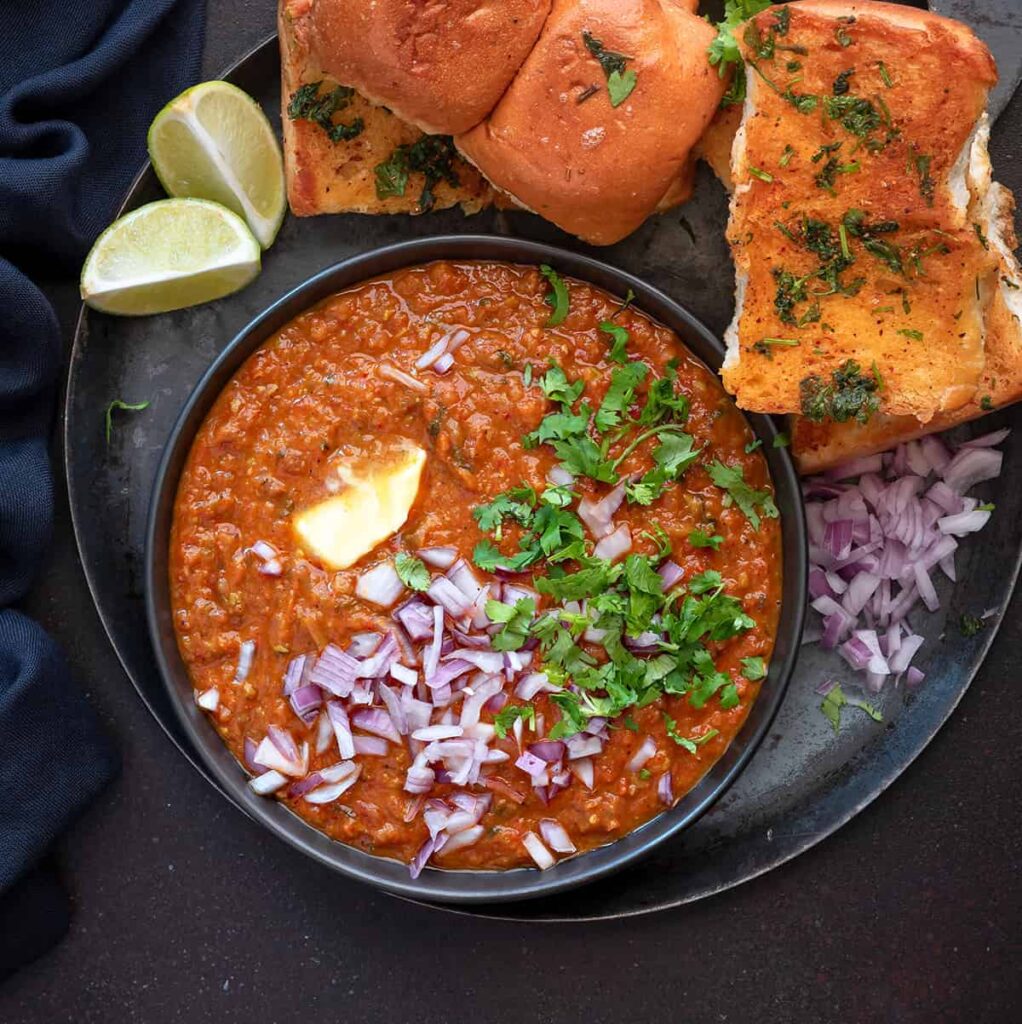 Kachori: A crispy fried snack packed with mung beans with a wheat-based exterior that must be avoided.
Dal Baati Churma: A famous snack made with lentils, a baked wheat ball, and a sweet powdered cereal that is off limits in many Rajasthani towns, including Jaipur.
Both Jalebi and Imarti, which are round, brilliant orange sweets made with fried dough, are forbidden (though they looked so good). I usually ate fresh fruit or lassi for dessert.
IMARTI IS NOT FOR YOU!
Resources & Further Reading for Gluten-Free Travellers in India
"Life can be just as pleasant without gluten," says Celiac Disease India.
The Celiac Society of India is the country's umbrella organization.
The Celiac Society of Rajasthan, which offers a Gluten-Free Restaurant Card for the state (note: no mention of cross contamination).
Gluten-free travel in India is possible.
An article on the "impeding epidemic" of celiac disease in India, as well as a Times of India story titled "Gluten Free Not Celiac Friendly".
"Use gluten-free alternatives in lieu of gluten-containing foods," according to an Indian Express article on what Indians need to know about becoming gluten-free in the country. Ragi or nachni chapati, nachni bread may be used in lieu of chappati bread. Wheat puff may be be replaced with soya flour. Remember that many foods, such as vegetables, meat, poultry, quinoa, fish cheese, and eggs, are naturally gluten-free, so utilize them as the foundation of your meals."
There is now a gluten-free café in Delhi that serves pizza, breads, and other delights.
With pictures, this is a general reference for non-wheat flours.
Jeeva Bakes is a place in India where you can purchase gluten-free Italian goods.
If you're planning a trip to South India, here's a gluten-free travel guide (with some restaurant suggestions)
The list of gluten-free products that are safe and those that aren't may be found on Gluten-Free Living India's website.
This is just a quick summary (yeah, I know — brief for me means almost 2000 words) of some of the meals that make a celiac like myself feel at ease in India's wheat basin.
While I did some study before going and asked a lot of questions while on the trip, I welcome any further ideas or recommendations and will update the article as needed. With just a few weeks there, I'm sure I've missed out on some more opportunities.
Finally, here's an article from Roads and Kingdoms that can help you prepare for your journey to Delhi.
Celiac disease, also known as celiac sprue or gluten intolerance, is an immune system disorder that causes intestinal damage on contact with gluten, a protein found in wheat, barley and rye. Symptoms may include abdominal pain, bloating, diarrhea, fatigue, weight loss and a reduced appetite. All of these may be alleviated by a gluten-free diet. The good news is that celiac disease is a very treatable condition. The bad news is that it is not well understood in many parts of India, since the symptoms are similar to common ailments like indigestion.. Read more about gluten free indian and let us know what you think.